0
August 1, 2016 by admin
I've been away.  From you, my loyal readers, from my home in New Jersey and from my country, America.  I've been away from just about everything and everyone that I know and feel comfortable with.  I found no familiar places or reference points where I've been.
I've just returned from Benaco, Tanzania in East Africa.
Our interest in a charitable organization called The Village Angels of Tanzania brought me and my husband Sergio, to Benaco.  We are staunch supporters of this charity that seeks to address the most basic needs of 66 abandoned elderly poor of the region and 16 local unskilled, unemployed youth.
No one would know much about this underdeveloped, destitute northwestern corner of Tanzania were it not the point of escape for nearly a half million refugees from Rwanda during a vicious genocide there in 1993-94.  Tent cities remained in place for several years and when the refugees finally returned home, they left behind a ravaged earth and an even further marginalized local population.
The Village Angels program is trying to lift up this land and its people again, one banana plant and one person at a time.  It is not the purpose of this post to tell you my stories and observations from our trip.  I'm hoping your piqued interest will bring you to our website.
So, I'm back, still promoting low glycemic index carbohydrates and still strongly connected to my ancestral Italian roots and the quest for low GI Italian dishes.  We leave for our Friuli home in just a few days and I will be scouting for all the latest delicious culinary treats I can find there.
But guess what?  Good-tasting low GI food are alive and well in Tanzania too!  So, to bridge the gap, I'm sharing a recipe I found there.  I hope you'll try it.  And I hope you'll visit the Village Angels' website too.  Asante sana (Swahili for "thank you very much.")

Tanzanian Red Kidney Beans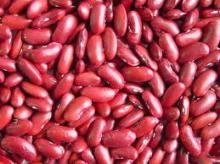 Created by:
Johanna Burani - EatGoodCarbs.com
Recipe type:
Vegetarian Entree
Ingredients
2 teaspoons sunflower oil*
1 large clove garlic, minced
1 large yellow onion, diced
2 ripe on-the-vine tomatoes, diced
1 cup dried red kidney beans, cooked**
1 teaspoon red chili powder
sea salt, to taste
juice of one fresh lemon
* May substitute with canola or olive oil.
** May substitute with 2 - 15.5 oz. cans of organic beans, drained and rinsed.
Instructions
Heat oil in a large non-stick pan. Add the garlic and onions. Saute over medium-high heat until brown, being careful not to burn, approximately 10 minutes.
Lower heat and add the tomatoes and continue to cook until soft, approximately 4-5 minutes.
Mix in the beans.
Sprinkle the chili powder and salt. Stir.
Add the lemon juice. Mix well and serve.
Nutrition Information
Serving size:
½ cup
Calories:
117
Fat:
2g
Saturated fat:
<1g
Carbohydrates:
9g
Sodium:
328 g
Fiber:
8g
Protein:
6g
Cholesterol:
0mg
Category Low GI Recipes, Newsworthy, Vegetarian Entrees | Tags:
---